Reviews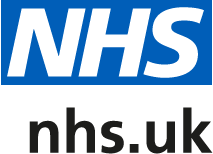 updated at 12:58pm on 23/10/2019
by by Anonymous
by Anonymous
A routine appointment at my doctor's surgery always meets my expectations. As I normally strive to obtain an appointment with my assigned doctor this means that when I see her she is always aware of my medical history so this makes the appointment less stressful. During my latest consultation we were able to review any treatment I was receiving and I had time to ask her any relevant questions that I had. The only problem that I can highlight is that normally I have to wait upwards to six weeks before I can see my own doctor because our GPs are so busy. However the E consult practice has recently become available and I have been able to use this recently. After my appointment I realised that I had forgotten to ask her something and the lady on reception kindly offered to pass my message on to her. I then was contacted the next morning by one of the office staff with her answer. . This did sort out my query and also gave me some more information about routine feedback on an administrative matter which was extremely helpful.
Visited in August 2019, Posted on 31 October 2019
by Anonymous
Outstanding surgery
I am always able to get an appointment at a reasonable time. If I require an appointment at short notice I am always provided with one. The DoctorS GP is knowledgeable, empathic, efficient and an excellent GP. The nurses are friendly and professional. The receptionists are flexible and helpful with appointments.
Visited in September 2019, Posted on 27 October 2019